In Mallorca, Spain, there is a river called Torrent Son Bauló. As visible in the picture, it ends just before the sea, seemingly blocked by the beach. What can be the cause of that?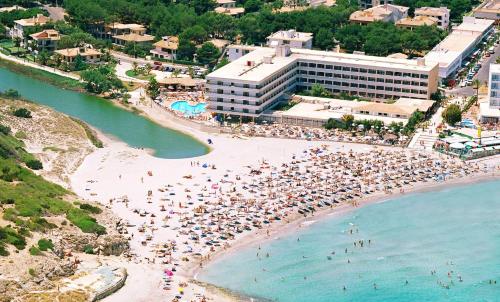 My guess is that the water is absorbed by the sand and flows into the sea through it, or that it doesn't have enough discharge and simply soaks into the ground and/or evaporates.
Also, are there any other rivers that behave similarly?